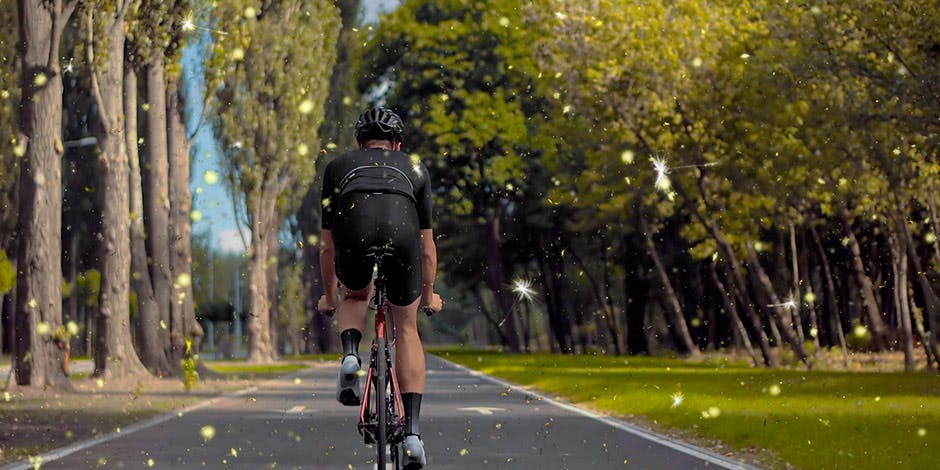 BENEFITS OF WASHING YOUR NOSE DAILY

Air impurities and colds may stop your nose working properly and can cause nasal symptoms. Nasal irrigation is a simple inexpensive treatment that relieves the symptoms of a variety of sinus and nasal conditions. Flushing the nasal cavity with saline solution promotes mucociliary clearance by moisturizing the nasal cavity and by removing encrusted material.¹
Otrivin Breathe Clean Daily Nasal Cleanser helps you to keep nature's filter—the nose—working.
In other words, Otrivin Breathe Clean can:*
· Wash away airborne impurities2 3
· Help remove mucus, crust and debris2 3
· Soothe irritated nasal passages
Otrivin Breathe Clean is a natural solution specially formulated to be gentle on the nose. Preservative-free and containing aloe vera, it is suitable for daily use by adults and children from 6 years of age.***2
Otrivin Breathe Clean cleanses the nose, allowing it to function as a natural filter. Using it every day means you can finally breathe cleaner.
* Based on generic nasal saline sprays.
** In people with rhinological conditions that can be associated with air impurities.
*** Please consult your healthcare professional for contraindications and suitability.
1 Papsin B, McTavish A. Saline nasal irrigation. Its role as an adjunct treatment. Can Fam Physician. 2003; 49:168–73
2 Shusterman D. Proc Am Thorac Soc 2011;8:101–5.
3 Papaioannou AI, et al. In: Bachert C, et al. Eds. The nose and sinuses in respiratory disorders (ERS monograph). Sheffield, UK; European Respiratory Society: 2017: 1–11.
4 WAO. White Book on Allergy, 2013. Available at: https://www.worldallergy.org/wao-white-book-on-allergy. Last accessed July 2019.