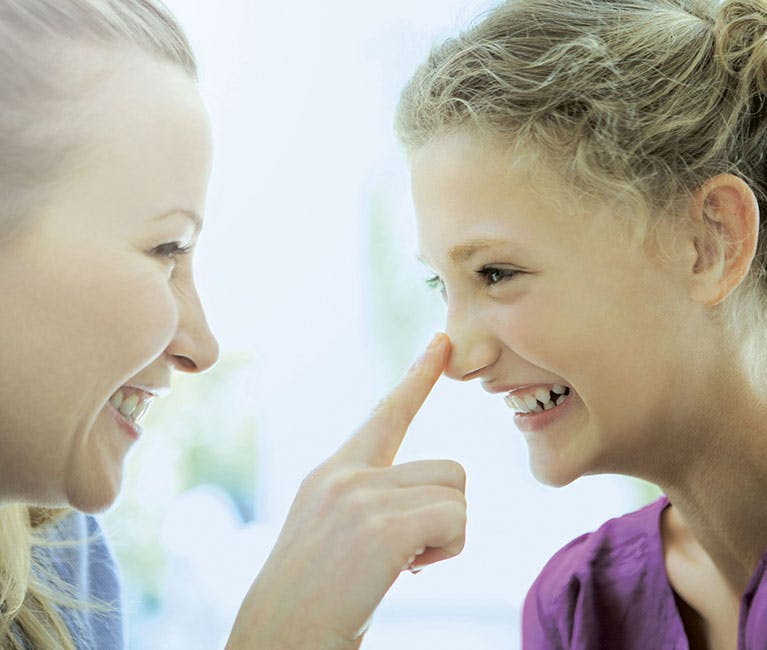 HOW TO USE OTRIVIN
Nasal Spray
You may be slightly embarrassed to use our nasal spray in public but there is nothing to worry about. It's a quick way to reduce swelling in your nose that causes blockage.1 Follow the directions for use below
One spray of Otrivin per nostril. Use 2-3 times daily, as necessary. Do not use more often than every 8-10 hours. Do not exceed the recommended dosage. Carefully read all information provided with the product before use.
Directions of Use
· Each pack should be used by only one person for reasons of hygiene.
· Clear your nose.
· Remove protective cap.
· Before using for the first time, prime the pump by actuating 4 times. If the product has not been used for longer than 7 days, the pump will need to be reprimed with 4 actuations. Be very careful not to spray in the eyes or mouth.
· Hold bottle upright with thumb under base and nozzle between two fingers.
· Lean forward slightly and insert the nozzle into the nostril. Spray and breathe in gently through the nose at the same time.
· Repeat with the other nostril.
· Clean and dry the nozzle before replacing back the cap right after use.
1 Haleon (2020). Otrivin Adult Consumer Medicine Information (Accessed on 06-02-2019). Latest update: June 2020.